Back to posts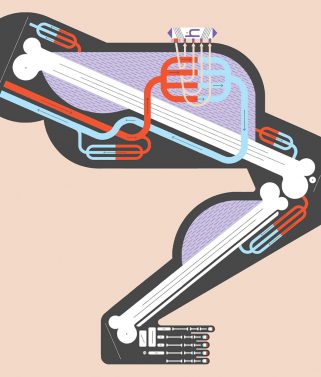 12 July / Press
Fast Company Feature: Why NBA Athletes are Using Humon to Enhance their Traning
We are excited to announce that our cofounder and CEO Alessandro Babini has been selected as one of @fastcompanies most creative people of 2019. Here is summary of the key points discussed during their interview.
The $295 device has consistently sold out since it launched in February 2018, sales increased 30% month over month in 2018.
NFL and NBA teams have used it to gauge how warmed up athletes are before practices and games.
The Humon Hex measures muscle oxygen by shining red and infrared light into the muscle. It then uses four evenly spaced detectors to read how much light passes through the muscle and how much is absorbed.
Oxygenated blood absorbs more infrared light and allows red light to pass through whereas oxygen poor blood absorbs more red light and allows infrared light to pass through.
The Hex measures localized muscle oxygen and uses proprietary software to generate colored graphs to help athletes train better.
Make sure to check out the full article at https://www.fastcompany.com/ and @behumon on Instagram, Twitter, and Facebook.
Sign up for updates about our products, news, and special offers.