Back to posts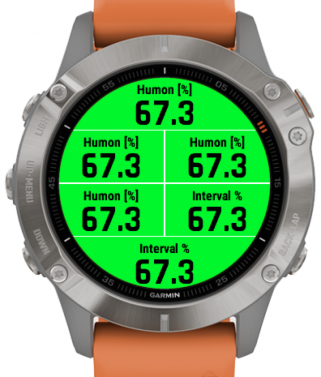 17 October / Training
Humon Announcement: Fenix 6, iOS 13, and WatchOS 6 Support, and More
iOS Updates and Beta Testing Program
iOS 13 and WatchOS 6 were released on September 19th, and after some brief delays, the Humon iOS app was updated to version 3.23.0 to provide compatibility with both of these new operating systems. This release provided a bit more challenges achieving compatibility than previous iOS releases, and after this release we've taken steps to improve our Beta testing program for all future iOS releases. If you'd like to participate and test the latest Beta versions of our iOS app, please send us an email to: support@humon.io. This will help us ensure a smooth and timely rollout of new features and updates.
Garmin Edge 530, 830, 1030 Software Update
Late this summer, a Garmin software update introduced a bug that affected the Edge 530, 830, and 1030 bike computers. This bug affected ANT+ connectivity with data fields, requiring a cumbersome workaround to be able to use the Humon data field to connect these Garmin devices to the Hex. We spent several weeks working with Garmin until their team finally identified and fixed the issue. The fix first appeared on October 1st, as 4.19 Beta for the Edge 530 and 830, and as 8.06 Beta for the Edge 1030. Since these initial Beta releases, some additional Beta releases followed. The latest software for each of these three devices, released on October 10th, is below:
Edge 530 version 4.23 Beta
Edge 830 version 4.23 Beta
Edge 1030 version 8.08 Beta
We hope these versions will pass any remaining Beta testing without issue, so that we can all see them available as public releases. For our users with APAC versions of your Garmin device, we expect, as usual, a delayed release cycle before these software versions are available. We have reached out to Garmin and are awaiting guidance as to when we can expect the APAC version of the above software updates to be released.
Garmin Fenix 6 Support
This September also saw the release of the Fenix 6 series of watches, and many Humon users were quick to pick these up, only to find the Humon data field was not compatible with the Fenix 6 at launch. The release of Fenix 6 support was delayed due to the instability we observed in the Edge software which is described above. We opted to delay the release of Fenix 6 support until we were confident the instability that affected the Edge did not affect the Fenix 6. This required verification from Garmin as to the cause and extent of the software bug, as well as internal testing of our own, supported by many willing Humon Beta testers. Thanks to everyone who helped out with the testing! As of version 2.4.1 the Humon data field was updated to support the entire Fenix 6 series, as well as the Vivoactive 4 and 4S.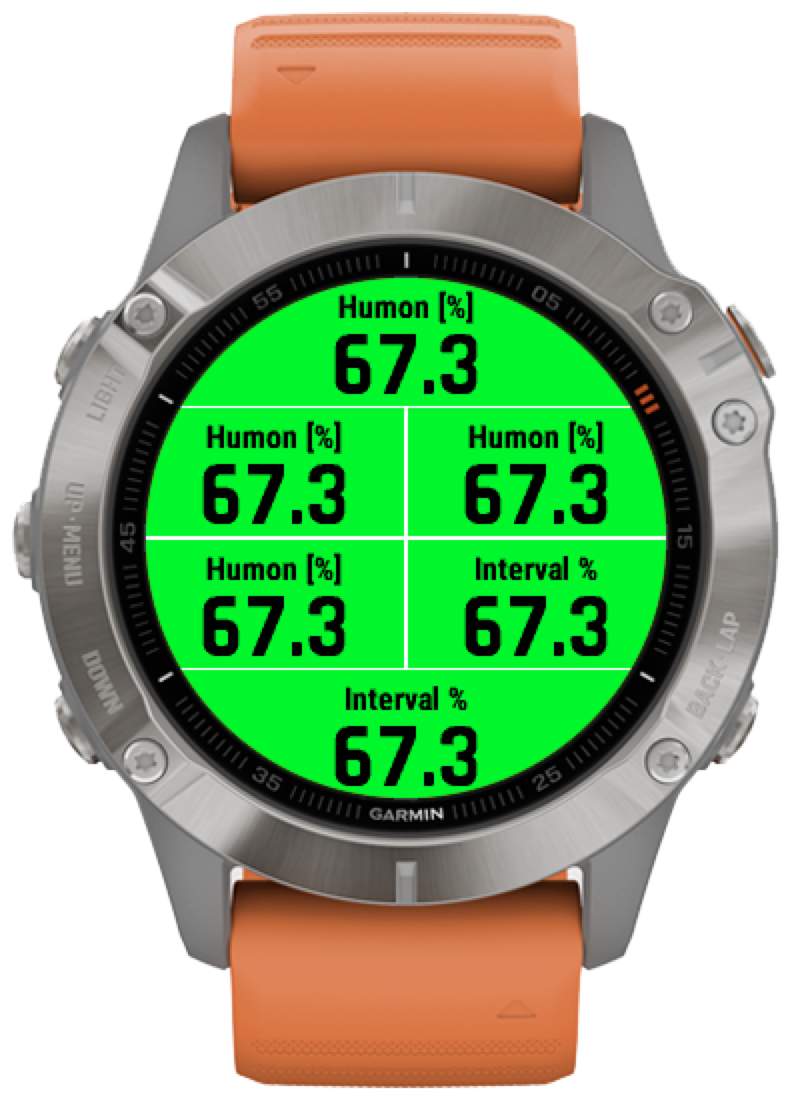 Garmin Connect Now Plots Humon Zones
Many of you have asked for some time that the zone information be visible in Garmin Connect. As of 2.5.0 this is now implemented! Due to limitations with the graphs in Garmin Connect, the zone is plotted as a number, instead of the shaded regions on the graph that most of you are used to from the Humon app. However, as many users have told us, showing the zone as its integer value is still very beneficial when viewing data in Garmin connect. You can find the zone information here: What do the different colored zones mean? This gives the zone number that corresponds to each color. Below you can see a screenshot of what this will look like in Garmin Connect.

Sign up for updates about our products, news, and special offers.