Back to posts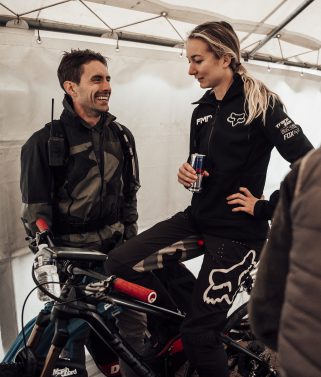 27 June / Training
A Sit Down with Chris Kilmurray, Founder of Point1Athletic and Coach to World Champion Downhill Mountain Bike Racers.
We recently had the opportunity to sit down with Chris Kilmurray who is the founder and head coach of Point1Athletic. Chris is 33 years old and currently lives in Morzine, France which boasts some of the best MTB trails in Europe. Chris started Point1Athletic 8 years ago with 2 other athletes and they now have a roster of 13 athletes including world champions and world cup winners.
What kind of athlete are you?
"I raced Downhill & Enduro myself and have over 15 years of experience in the sport. I transitioned to coaching eight years ago but still race to keep up with the latest developments and technologies used in the sport as well to continue to get first-hand experience on what the true sport demands are. I really enjoy getting to apply my experience with the athletes I'm privileged to coach."
Who are some of the athletes on your roster?
"We train some of the top athletes in the sport. Tahnée Seagrave is one our top riders, she won three World Cup races last year, finished 2nd overall in the World Cup standings, and 2nd at World Champions." We also coach Charlie Harrison from California, he is currently ranked 10th overall in the World Cup Standings, hitting his first ever podium earlier this year in Maribor, Slovenia, and Greg Callahan who is a successful Enduro racer &  Red Bull athlete."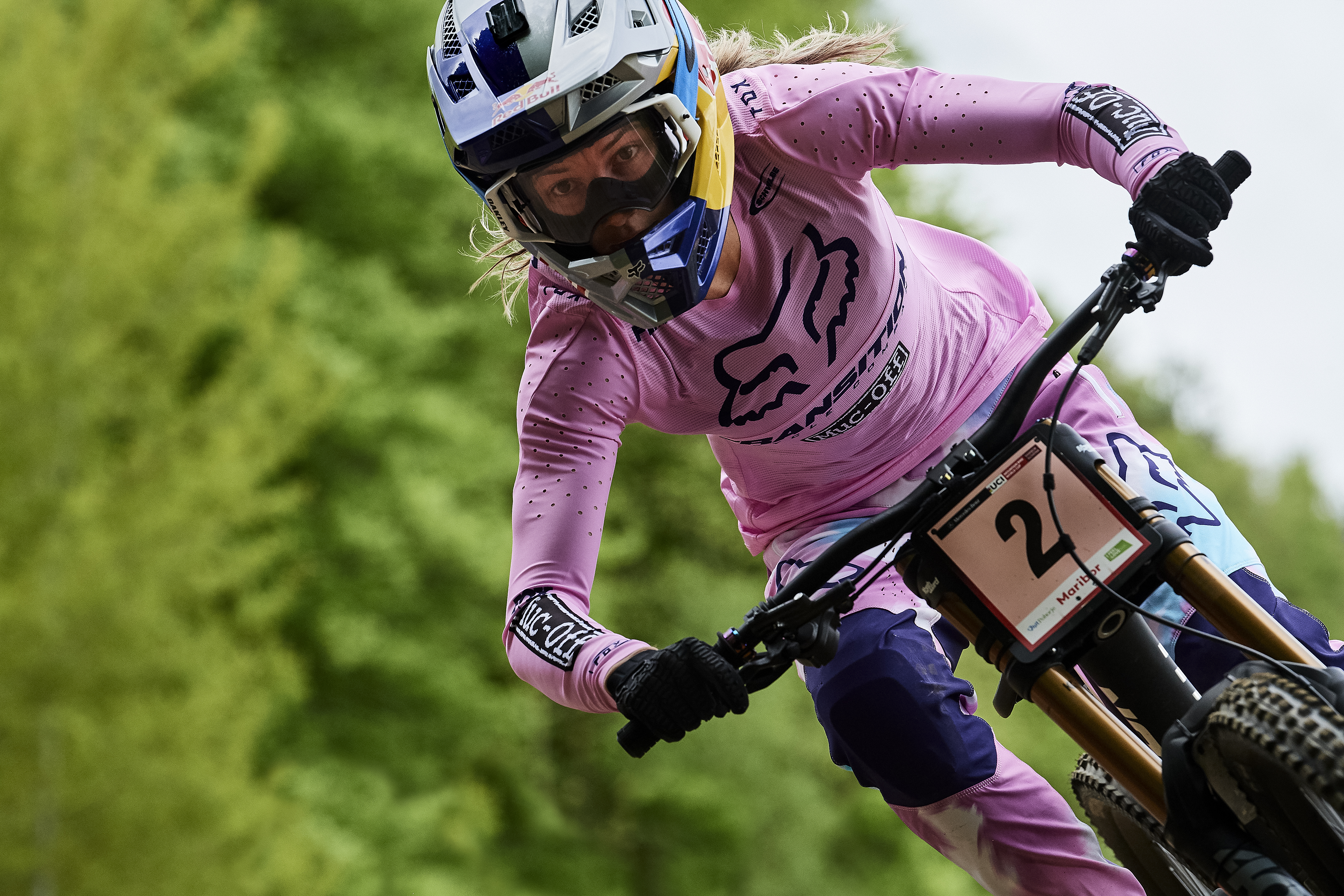 Tahnée Seagrave during a downhill MTB race
When did you first start using Humon?
"I first heard about Humon a little over 6 months ago. One of the key challenges regarding technology is the practicality and usability out in the field. After looking into the Humon Hex I thought it was too good to be true to find a muscle oxygen sensor that could be used outside of the gym."
How are you using Humon?
"I've been using Humon exclusively on downhill racing which is opposite to the traditional triathlete or road cyclist. I think I am one of the first MTB trainers working in the gravity disciplines using a muscle oxygen sensor so I am currently experimenting with different athletes to try and really understand what is happening in the lower body when riding down our typical rough and wild terrain. It's only early but I've been getting some great data in between different runs and the data really corresponds with how the riders feel. I am really interested in looking at the metabolic difference between Enduro and Downhill athletes. There is so much individuality in rider stance posture and technique that can change the metabolic demands on the lower body."
What does a typical training week look like for an MTB racer?
"A typical week varies depending on the season and rider. On average, I'd say athletes go to the gym 3 times a week for strength training where they do lower rep, higher load session. There is also 1-2 high-intensity sessions per week and a couple of longer easy rides where I've started using the Hex to understand individual aerobic capabilities and how this may affect downhill racing performance. In addition to all of that, riders often complete 3-4 "on the bike" sessions a week varying from downhill to trail rides, pump track or even motocross, it's very individual."
What are your current goals as a coach?
"My goal is to help develop world-class healthy, and happy athletes. I do my very best to help them fulfill their goals and dreams and we've been very successful of late. Ultimately it isn't about outcomes, it's about the process, simply putting in the work and doing the best we can."
Make sure to check out @behumon on Instagram, Twitter, and Facebook for more tips on how to warm-up, train, and recover effectively.
Sign up for updates about our products, news, and special offers.