A highly requested feature– We are very excited to announce that the Alpha version of the Apple Watch app is now available!  The app displays all of the metrics and Humon zones you are accustomed to directly on your Apple Watch in real-time.
Compatibility
For compatibility you must be on Watch OS 5 or later and have a Series 2 or newer Apple Watch model. The app will automatically be available on your Apple Watch when the Humon app is downloaded on your iPhone.
How to Use
The Apple Watch app will display all of the same metrics you see on the mobile app. The app is also coupled to the Humon mobile app so you must keep your phone with you during the workout.
To start a workout:
1. Open the Humon mobile app on your iPhone and start a workout as you normally would.
2. On the Apple Watch app there are two display screens. The first is the main watch face that displays all of the your data and the second is to start a workout on your Apple Watch.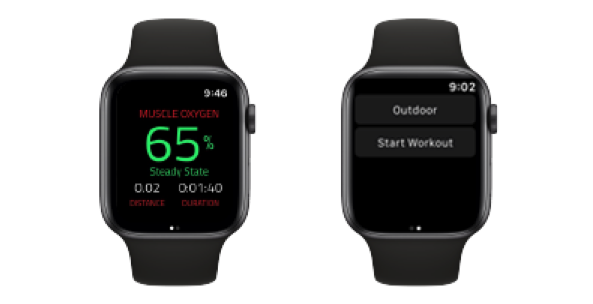 3. Swipe right to the second screen to start a workout. This is important because it keeps the Humon app in the foreground for the duration of your workout. In addition, this also initiates accumulation of your Apple Watch data for HealthKit.
4. You also have the option to select an indoor or outdoor workout which is what the Apple Watch uses for some of the HealthKit information.*
*NOTE: Apple HealthKit data is taken directly from the Apple Watch and not what is recorded by the Humon app.*
5. After you are finished, make sure to stop the workout on both the mobile app and your Apple Watch.
We'd love to hear your feedback on the new Apple Watch integration so please reach out to us here to give your thoughts!
Make sure to check out @behumon on Instagram, Twitter, and Facebook.
Sign up for updates about our products, news, and special offers.