Back to posts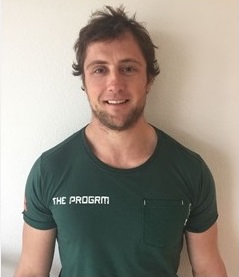 24 May / Training
How Exercise Physiologists Are Using Humon to Help Explain the Science Behind Working Out
Since the launch of Humon, the Hex is now being used in over 50 countries by thousands of athletes worldwide with many different sports backgrounds. It is also being used in hospitals, high performance training centers, and academic labs for research purposes. The Hex measures muscle oxygen saturation, a metric that was previously only available in laboratory settings using expensive equipment, and required advanced knowledge in human physiology to understand the data. We've brought the metric outside of the lab and built easy to understand training zones so that everyone can have access to the powerful body insights muscle oxygen provides.
We recently interviewed Dr. Gommaar D'Hulst – who is currently participating in the 30-day Humon Challenge – to learn how he is using Humon to help educate his platform on the science of training. Gommaar is a postdoctoral researcher at the ETH Zurich in Switzerland and is currently studying the molecular mechanisms that regulate muscle growth and muscle atrophy, with a specific focus on the interconnection between oxygen sensing and amino acid sensing pathways.
When did you first start using Humon?
"I started using the technology behind Humon in my research because I was doing muscle hypoxia studies with NIRS bench-top instruments. I became interested in using the Hex because of its portability and versatility compared to the bench-top instrument we were using. I immediately wanted to try it out during training because I own the Instagram page @wod_science that I use to explain the science behind training in easy to understand terms."
What kind of athlete are you?
"Growing up, I was a competitive golfer for 10+ years and ultimately competed at many national and international championships. I still train and compete because I just love the mental challenge of the sport. Additionally I provide nutrition and training advice to some of the top golfers in Belgium like Thomas Pieters. I also started doing CrossFit around 4 years ago. I think it is a beautiful sport since it combines many different types of training like endurance, strength, and mobility, which makes it a very interesting training program from an exercise physiology point of view."
Why did you start @wod_science?
"I started @wod_science as a hobby and quickly realized there were many people without physiology backgrounds that also wanted to understand the science behind training. We now have almost 10 000 followers and make daily posts to keep people up to date on the latest research in endurance training, weight training, and CrossFit."
How are you currently using Humon?
"I use the Hex during my own training for strength, interval, and endurance training to get a better understanding of what is happening with my body. I also share the data on the @wod_science page to help explain the science behind things like warming up and how to pace yourself depending on the type of athlete you are. Now that I'm getting to know the device better, I've planned some tests with a couple of elite athletes here at the CrossFit affiliate in Zurich to answer some specific questions related to performance. For instance, how long and at which intensity does my warm-up have to be, when should I break in a high volume workout and is it better to go touch 'n go power cleans or singles form the start. The Humon Hex has great potential to provide detailed answers on these questions."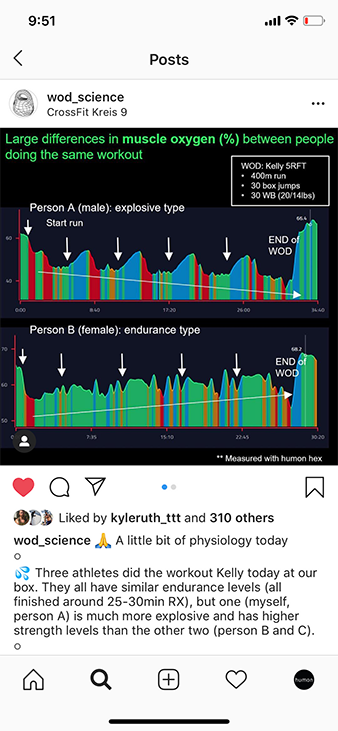 You can follow @wod_science on Instagram and also make sure to check out @behumon on Instagram, Twitter, and Facebook.
Sign up for updates about our products, news, and special offers.